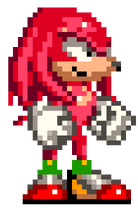 Welcome to the Pokle and his History Wiki
Edit
You will learn about the stupid and maybe legendary history of Pokle the 44th Echidna known for participating in the Pokle Town War.He was also the one who invented the meme-worthy religion known as Getgudskrubism (or Pokleism for short) and now makes Phil and Kirby.
Wiki Topic
Edit
The history about Pokle the Meme and others.
Latest activity
Edit
Photos and videos are a great way to add visuals to your wiki. Find videos about your topic by exploring Fandom's Video Library.