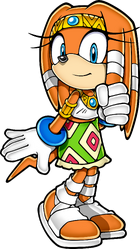 Frog the Meme was the mother of Pokle The Meme and the wife of Danger Jack or Jack the Meme.Frog the Meme was born on August 7th,1726,on Locusten,a town filled with dangerous things,Frog worked for the Edwin Family,one of the richest evil and greedy people.Her original name was Ellen Rosenberg but the family called her frog to be meanies.She died on December 30th,1779.
Early Life
Edit
Ellen was born on August 7th,1726,She had an older brother named James Rosenberg and two younger sisters named Alicia Rosenberg and Yuri Rosenberg,and had a mom named Ashley Rosenberg.On September 4th,1730,The family moved to Phillyplumb,a small town but it was everything they had and lived there ever since.
Phillyblumb Rebellion
Edit
The Phillyplumb rebellion started on March 26th,1750,the same year the Locusten War occured.Ellen was in that revolt and had to stay in a shelter placed by the governor Adam Franks,She did sneak outside to see what was going on sometimes and it was mostly the rebellion shooting government members.Nothing happened to her and nobody in the rebellion found the shelter.The Rebellion ended on June 23rd.
Ellen joined to work for the Edwin Family on August 6th,1755.She was a servant there and was paid less money by her boss named Lansley Edwin.She was called Frog by most of the family and was treated horribly.She did quit on August 27th and went back to Phillyplumb to live a better life.
Marriage
Edit
On November 23rd,1768,Ellen met Jack the Meme or also known was Danger Jack for his courage and strength,They married on December 8th and had three kids,all of them were sons,The first one was Pokle the Meme,the second one was Ren the Meme,and the third one was Kelto the Meme.
Due to a sickness,Ellen Rosenberg died on December 30th,1779.This made Jack transfer Pokle with the Coolios,she died as a warrior of heart.